United States: All Within Your Reach
Planning on going for a trip to the Western part of the United States but confused about which places to visit there?
Well, fret not! In this article, I'll be discussing about the best places to visit there.
Keep reading to find out about the places that you can visit there!
Top 7 Places To Visit In Western United States
The top seven places to visit in the Western part of the United States are:
1. Rialto Beach – Olympic National Park (Washington)
One of the most popular and easily accessible beaches is the Rialto Beach in Washington.
The pebble-laided beach and ocean view are accessible through a short trail. There is even a wheelchair-accessible ramp on the trail in the summer season.
From seals and otters to bald eagles and pelicans, Rialto is a great site to search for wildlife.
2. Cathedral Lake – Yosemite National Park (California)
At the base of Cathedral Peak are the Cathedral Lakes. The popular John Muir Trail passes through this region, and it is used by the major population all year long.
Rock climbers are a common sight in the area. Hikers will have access to Sunrise Lakes, Sunrise High Sierra Camp, and Long Meadow, as well as vistas of Cathedral Peak and Echo Peak.
There is a remote parking area available at the trailhead. Parking here is allowed overnight, but make sure to clean your car.
Anything you leave behind that has scent will be disastrous for both your car and any passing bears. This includes food, sunblock, deodorant, and other items.
3. The Subway – Zion National Park (Utah)
The Narrows are undoubtedly the most popular attraction in Zion National Park, but The Subway, also known as the Left Fork of Great West Canyon, is a close second.
The colors and landscape in the subway are breathtaking. Most visitors will be struck by the curved walls, the clear water, and the brilliant colors.
Unfortunately, because to its popularity, the Subway is now subject to more management and supervision than other parts of the park. It is restricted and requires a permit no matter how you access it.
4. Mammoth Springs – Yellowstone National Park (Wyoming)
In Yellowstone National Park, close to Fort Yellowstone and the Mammoth Hot Springs Historic District, is a sizable series of hot springs known as Mammoth Hot Springs.
The fact that Mammoth Hot Springs are so distinctive from the other thermal sites in the region makes them a must-see attraction in Yellowstone National Park.
This is partly due to limestone's relative softness, which enables travertine formations to develop far more quickly than other sinter formations. It has said to depict a cave that looks like it has been turned inside out.
Read Also: The 8 Most Romantic Orlando Resorts & Hotels
5. Valley Of Fire – Valley Of The Fire State Park (Nevada)
Nevada's oldest and biggest state park is Valley of Fire. This park is 50 miles northeast of Nevada's Las Vegas.
The park is known as the Valley of Fire because, on a sunny day, these rock formations appear to be on fire.
It also has petroglyphs that date back more than 2,000 years and old, petrified trees.
The exhibits about geology, ecology, prehistory, and history of the park and the surrounding areas are available at a visitor center.
6. Hidden Lake – Glacier National Park (Montana)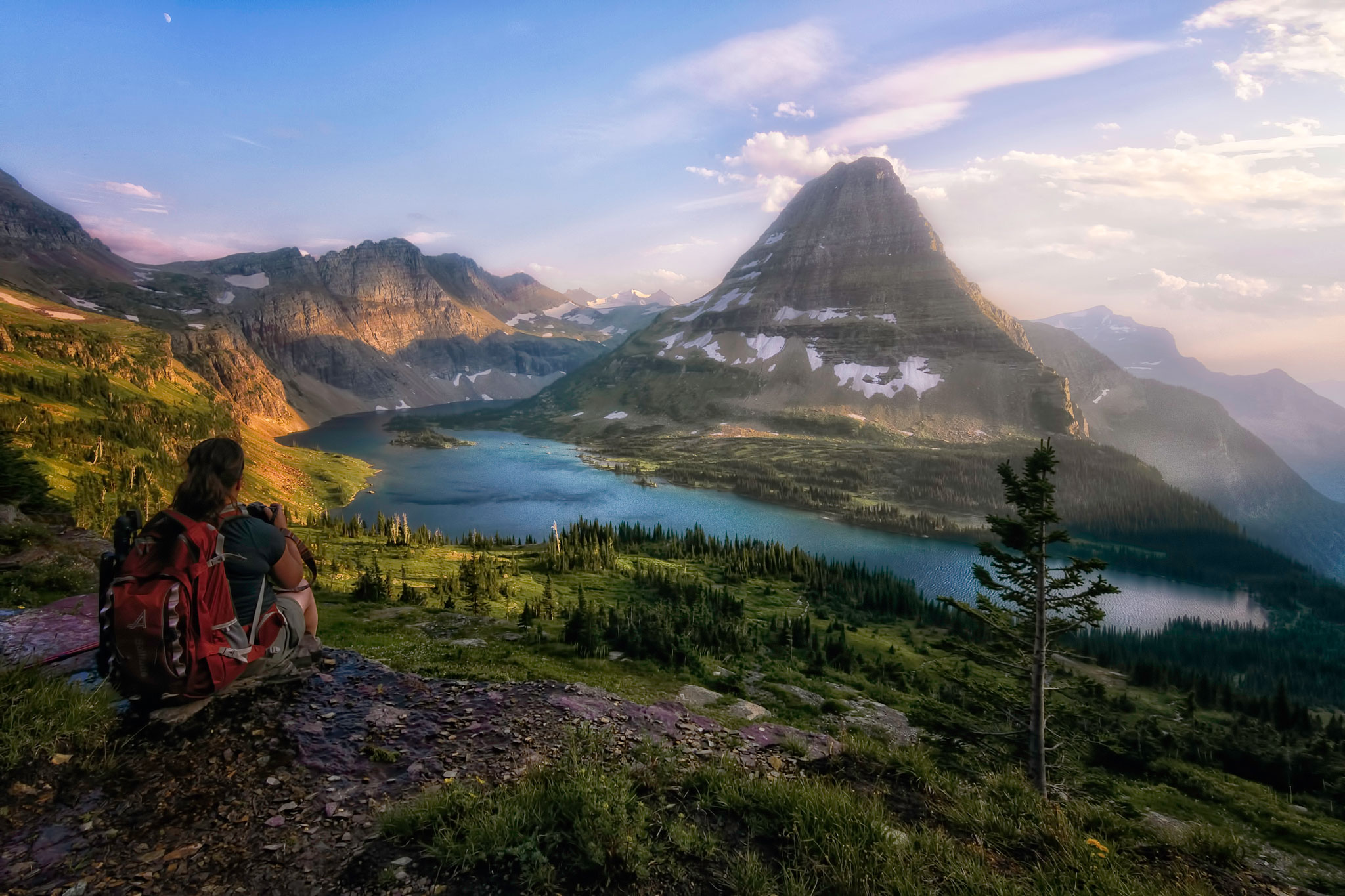 If you are going to make a visit in Montana then be sure to go to this place. Starting on the west side of the Logan Pass Visitor Center, the journey to Hidden Lake in Glacier National Park begins.
As you travel down this trail, which passes over the alpine meadows known as the Hanging Gardens, it is entirely open and exposed.
Visitors should often anticipate a lot of sun and wind at this lofty elevation. As one of the most visited areas in Glacier National Park, the Hidden Lake Overlook location, you should also prepare for heavy crowds.
7. The Racetrack – Death Valley National Park (California)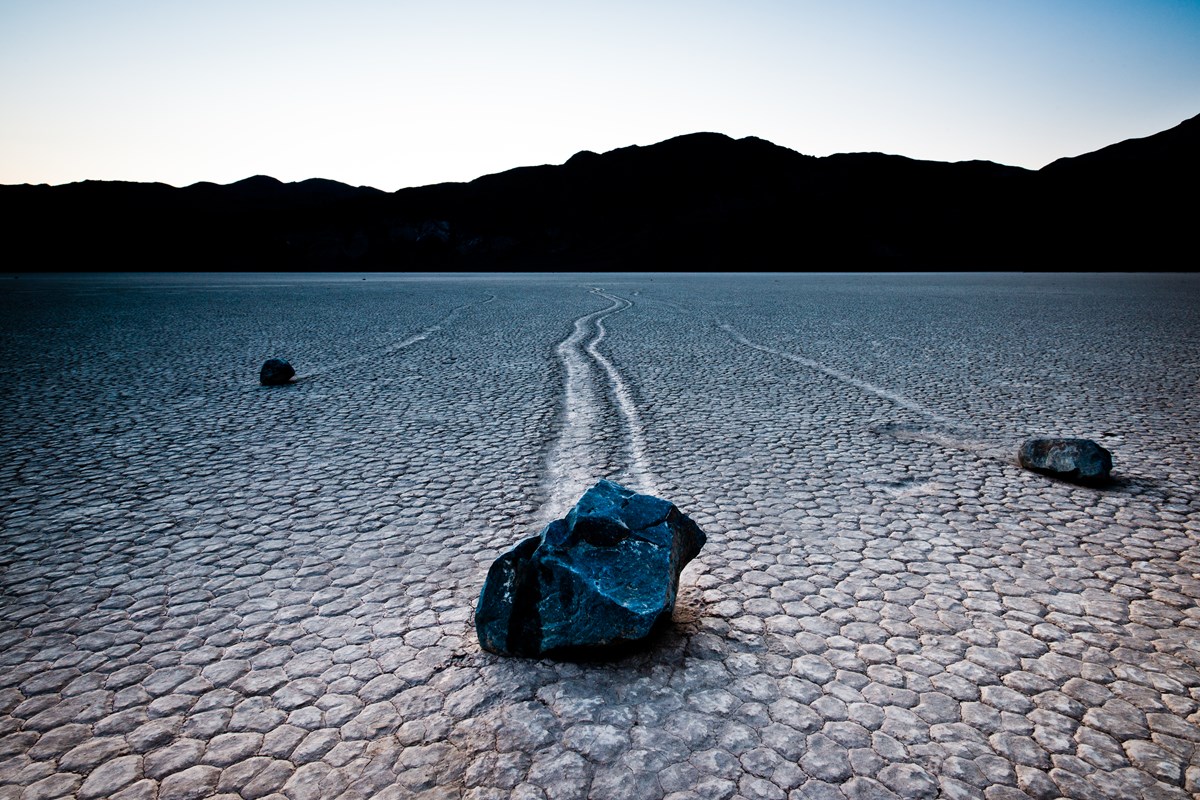 The Racetrack is a location of breathtaking beauty and mystery, tucked away in a lonely valley between the Cottonwood and Last Chance Ranges. The Racetrack is a playa or a dried-up lakebed, and it is famous for its peculiarly moving rocks.
Since the road to the racetrack is rough, vehicles with high clearance, decent tires, and 4x4s are typically needed. Standard rental cars are not advised since they frequently develop flat tires.
In the heat of the summer, proceed on this road with utmost caution. The region has no cell phone coverage.
Each way takes at least 3.5 hours from Furnace Creek. Longer and farther-flung trips are made possible by additional access routes. Off-road driving is never permitted.
To Wrap It Up!
The above-mentioned places in the western part of the United States are all beautiful and amazing places to visit.
You can try visiting them if you are thinking about going to the United States.
Thank you for reading up till here! I hope you found the information useful.
Author Bio:
Chris Blair, a freelance writer. He is loving every bit of it. His niches are marketing, lifestyle, wellness, travel and entertainment. Apart from writing, Chris loves to travel, binge-watch, research conspiracy theories, Instagram and overthink. Now he is a valuable contributor of fiverrme, true health tips, instana green world.