The 2022 NFL off-season has been one the craziest fans have seen in a while with trades like quarterback trades like Russell Wilson and Carson Wentz, wide receivers like Davante Adams and Tyreek Hill, the return of Tom Brady, and signings like Von Miller to the Bills. At BetUS, the 2022 NFL predictions have constantly been changing every day due to these moves. One recent signing really altered things in many ways, and that is the GIANT deal that Los Angeles Rams defensive tackle Aaron Donald just signed.
Donald's Well Earned Pay Raise
The Rams made history on June 6, 2022, by reworking Aaron Donald's to make him the highest-paid, non-QB in NFL history. According to sources, the Rams reworked Donald's remaining three years to give him a $40 million raise.
The deal will now bring Donald's contract value to $95 million over the next three years, which makes him the first non-QB to earn over $30 million per season. On top of that, the deal includes $65 million guaranteed in the first two years of the contract and the option for Donald to retire or return for the 2024 season for an additional $30 million guaranteed.
Following a Super Bowl victory and seven first-team All-Pro selections in eight seasons, Aaron Donald was very deserving of this deal, and legends like Bruce Allen even commented that it wasn't enough, saying, "Aaron Donald deserves that and more."
Rams coach Sean McVay commented, "It's a big deal, and he's earned it. And he truly is one of one, in my opinion. Means so much to me, to our organization." That is some very deserving high praise for Mr. Donald, who has finished top-five in NFL Defensive Player of the Year voting for seven consecutive seasons.
Impact of Contract
Now, what does this mean for the rest of the league? It means that quarterbacks and wide receivers are not the only players who will be making big money in the future.
Before Donald, the biggest defense paycheck was given to the Steelers linebacker TJ Watt who will be making roughly $28 million in the 2022 season. Not far behind him is the defensive end for the Los Angeles Chargers, Joey Bosa, who will be pulling in $27 million in 2022.
With mostly offensive players getting paid with quarterbacks making big bucks and wide receivers now earning up to $30 million a year, it is great for the league to see guys like Aaron Donald, TJ Watt, and Joey Bosa also seeing that kind of money as it will show that defensive players are getting appreciated and valued for their play. A new market has been set for defensive players and especially defensive tackles.
Aaron Donald is set to make roughly $10 million more than the next highest defensive tackle, Deforest Buckner, who signed a four-year, $84 million deal with the Indianapolis Colts. He is followed by Kansas City's Chris Jones, who is set to make $80 million over the next four years.
Guys like Jeffery Simmons, Grady Jarrett, and Kenny Clark are just a few of the names who will be ready to thank the Rams and Donald for setting the bar for when their next contract is up for negotiation.
With how money gets thrown around in the NFL these days, it isn't shocking at all that Aaron Donald got paid the way he did, as he is very deserving of being the highest-paid defender and highest-paid non-QB.
In eight seasons, Donald has 98 sacks and has six seasons with at least ten sacks which are second-most since 1982.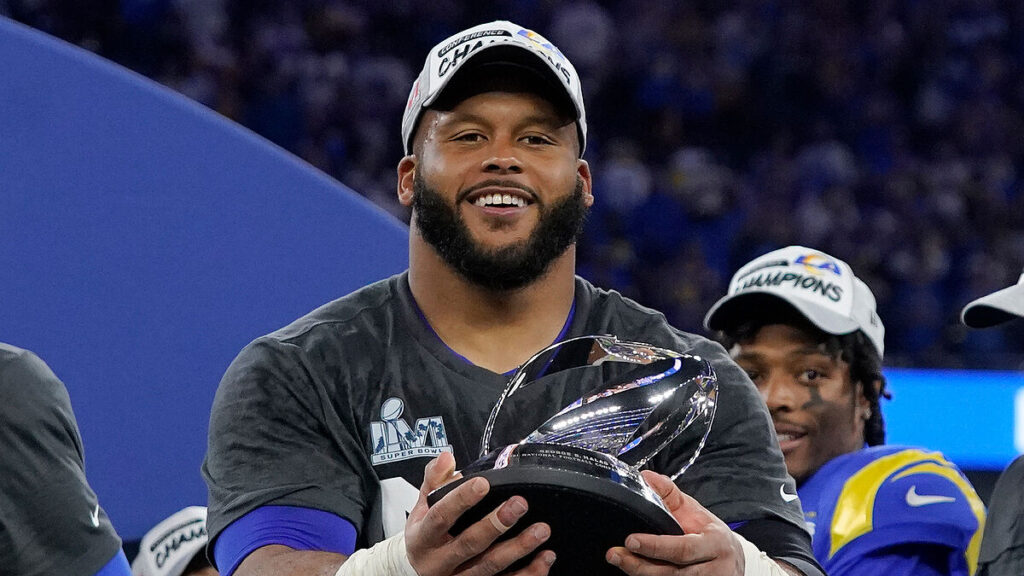 With younger stars like TJ Watt and Joey Bosa already eclipsing the $25 million or more per year mark, it will only be a matter of time that one of those two or another young star passes Donald's mark and possibly makes the quarterback money, possibly into the $40 million mark. 
This is great for the NFL and great for defenders who are now getting the respect they deserve in the form of their contract. I am sure Donald's contract will not be the last crazy offseason move NFL fans see, so make sure to head over to BetUS to check out the latest NFL predictions for the upcoming season.
For more articles visit this website.