Your home's exterior is the first thing people see, and it sets the tone for the rest of your living space. A well-thought-out exterior transformation can significantly enhance your home's curb appeal, increase its value, and create a welcoming atmosphere. Whether you're planning to sell your house or simply want to enjoy a more beautiful environment, these five tips will help you achieve a stunning home exterior makeover that will leave a lasting impression.
1. Landscape Marvel
Transforming your home's exterior begins with the landscape. A well-manicured lawn, lush plants, and thoughtfully placed hardscaping elements can work wonders for your curb appeal. Start by assessing your current landscape – trim overgrown bushes, remove weeds, and consider adding colorful flowers for a pop of vibrancy. Incorporate native plants that thrive in your climate to minimize maintenance and ensure a harmonious look.
To take your landscape to the next level, think about hardscaping features like stone pathways, elegant pergolas, or a charming water fountain. These elements add visual interest and create functional outdoor spaces for relaxation and entertainment. Blend softscaping and hardscaping harmoniously to craft a landscape that complements your home's architecture and showcases the beauty of nature.
2. A Fresh Coat of Paint
A fresh coat of paint is one of the most impactful ways to transform your home's exterior. A new color scheme can breathe life into your house and instantly enhance curb appeal. Before choosing a color, consider your home's style and architectural elements. Traditional homes might benefit from classic, neutral shades, while modern designs can explore bold and contemporary hues.
Don't forget to pay attention to smaller details like trim, shutters, and doors. These accents can be painted in complementary or contrasting colors to create a dynamic and inviting look. When painting, ensure you use high-quality, weather-resistant paint that can withstand the elements and maintain its vibrancy over time.
3. Entrancing Entryway
Your entryway is a focal point that deserves special attention during your home exterior transformation. A stunning front door sets the tone for what lies beyond and creates an inviting atmosphere.
Here are some tips for a better entryway:
Make It Comfortable
Your entryway should be a warm and inviting space, so make sure it's comfortable for visitors entering your home. Choose wood or stone flooring to create an attractive yet functional environment. If the weather permits, opt for outdoor furniture like benches and chairs so guests can take a moment to rest and take in the view.
Clean and Maintain
Be sure to keep your entryway clean and tidy, especially during warm times of the year when people tend to come and go more often. Sweep debris from the porch or lawn, wash windows, buff out scuffs on the flooring, and touch up paint on walls or doors. Regular inspection and maintenance will ensure that your entrance looks its best all year round.
Incorporate Nature
Bring the beauty of nature to your door by adding plants, flowers, and foliage to the area. Hanging baskets filled with colorful blooms can be eye-catching, as can potted shrubs or trees lining a pathway. Strategically placed plants can create a sense of privacy and provide a pleasant view inside your home.
Don't Forget the Finishing Touches
Add items that will delight visitors – such as an attractive welcome mat, colorful doormat, or wind chime to complete the look of your entryway. Lanterns and decorative lighting fixtures can create an inviting glow or illuminate the space with floodlights for a modern look. Whatever design elements you choose, keep them in harmony with the rest of your home's aesthetic.
4. Windows of Elegance
Windows plays a significant role in your home's exterior aesthetics. Upgrading your window frames and panes can transform your home from ordinary to extraordinary. Start by inspecting your windows for signs of wear and tear – damaged frames, cracked glass, or peeling paint. Repair or replace these elements as needed.
Consider upgrading to energy-efficient windows that not only enhance the appearance of your home but also contribute to better insulation and reduced utility bills. Choose window frames that complement your home's architectural style – from classic wooden frames to sleek metal designs. Adding shutters or window boxes with vibrant flowers can further accentuate your windows and create a charming, picturesque look.
5. Revamping Your Garage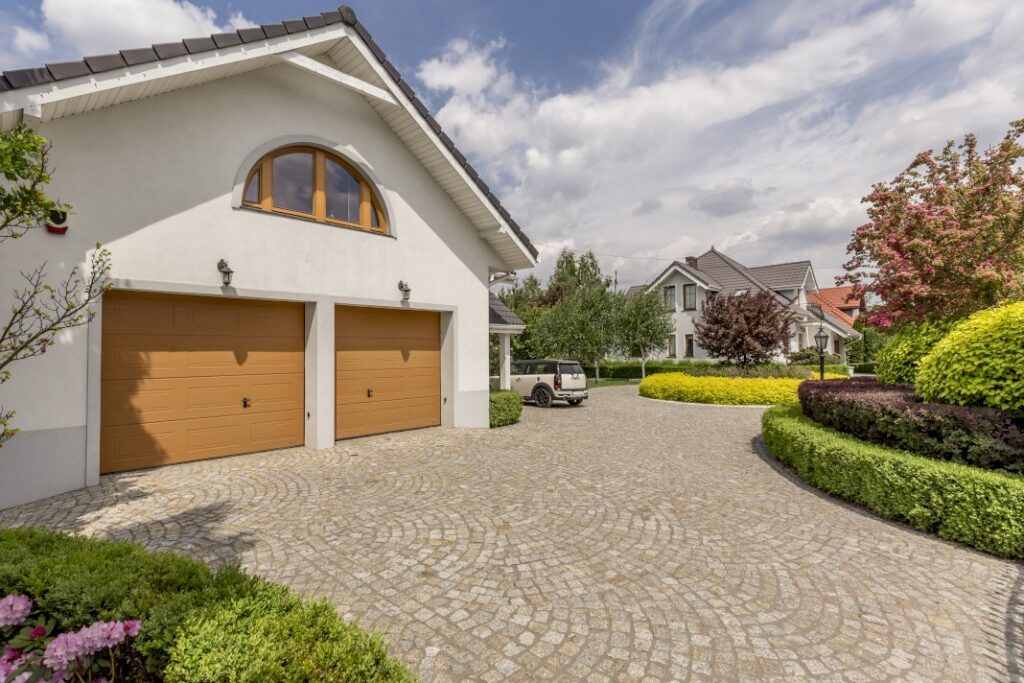 Your home's exterior makeover isn't complete without giving your garage a facelift. If you have an existing garage, consider giving it a makeover by repainting the walls or adding wall decorations. Extend the garage for added parking areas or storage solutions if space permits. You should also invest in garage door motors to ensure the doors open and close securely. Garage door motors will not only provide convenience but also enhance the security of your home.
In Summary
Transforming your home's exterior is a rewarding endeavor that can breathe new life into your living space. By focusing on landscaping, painting, entryways, windows, and even your garage, you can achieve a stunning makeover that reflects your style and enhances your home's curb appeal. With careful planning and attention to detail, you'll create an inviting and captivating exterior that leaves a lasting impression on all who visit.
For more valuable information visit our website.