A car repair shop is one of the most important places in any town or city. It is where people can take their car to get it repaired or even get an oil change. It is also a place where people can go to find out more about their vehicle.
The auto industry is booming, and there's never been a better time to get in on the action. But before you can start revving engines and raking in the dough, there are a few things you need to do first. In this blog post, we'll walk you through everything you need to know to get your business up and running.
Decide what services you want to offer
The first step is to decide what services your shop will offer. Will you specialize in repairs, or will you also provide maintenance and customization? Once you've decided on the scope of your business, you can start to put together a team of qualified mechanics. In general, auto shops can offer the following services:
Oil changes
Brake repairs
Engine tune-ups
Transmission Repair
Air conditioning repair
The more services you offer, the more customers you'll be able to attract. But remember, it's essential to start small and gradually add new services as your business grows.
Purchase the right equipment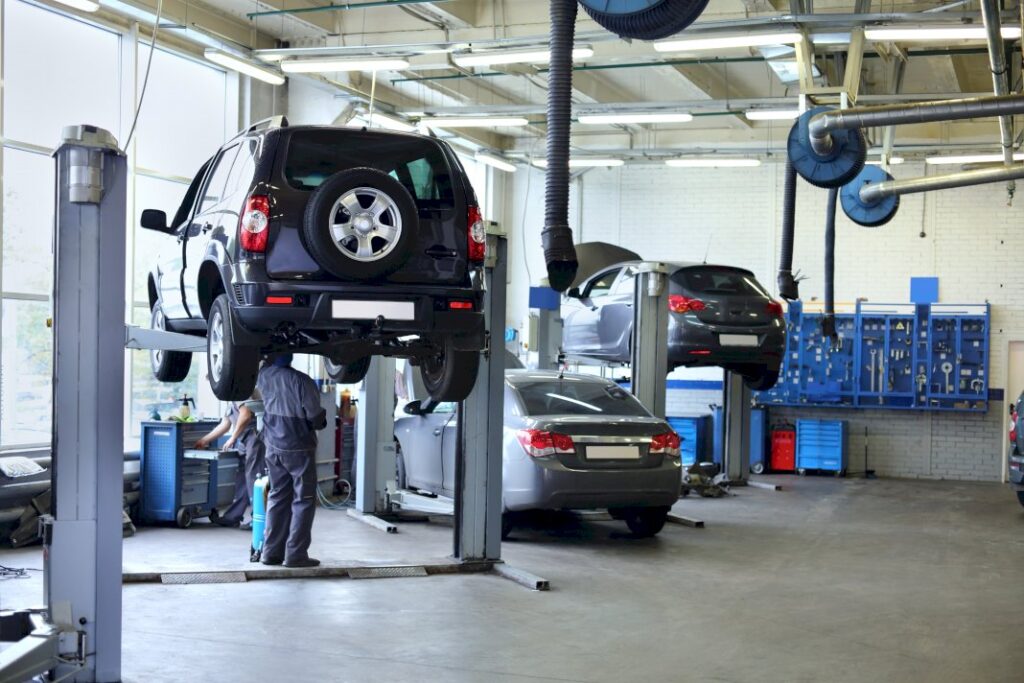 No repair shop can function without the right tools—including more than just wrenches and screwdrivers! You'll also need jacks, lifts, diagnostic computers, and other specialized equipment. Here are a few of the most critical pieces of equipment you'll need for your business:
2-post automotive car lifts– this is a must-have if you want to be able to change tires and work on brakes.
Diagnostic computers- these days, most cars have onboard computers that must be diagnosed when something goes wrong. Make sure you have the right tools to do the job.
Brake lathe- this machine is used to repair and resurface brake rotors.
Exhaust pipe bender- this is necessary for performing exhaust repairs.
Welding equipment- welding is often required for auto body repair work.
Investing in high-quality equipment is essential for any auto shop. Not only will it make your life easier, but it will also help you attract customers looking for a reliable and reputable service provider.
Get the right insurance
Like any other business, auto shops must have liability insurance. This will protect you if one of your employees damages a customer's vehicle. It would help if you also considered getting property damage insurance, which will cover the cost of repairing any damage to your shop.
In addition, you should make sure that all of your employees are adequately insured. Mechanics who work on customers' vehicles should have their own liability insurance and coverage for any tools or equipment they use.
Build a strong team
No repair shop can function without a team of qualified mechanics. When hiring employees, check their credentials and experience to ensure they're capable of working in your shop. You should also look for people who are passionate about their work and who will be committed to providing excellent customer service.
In addition to mechanics, you'll also need to hire office staff, such as a receptionist and an assistant manager. These employees will play a vital role in keeping your shop running smoothly. They are the ones who will interact with customers daily, so it's important to choose employees who are friendly and professional.
Stock Your Shop with Supplies
Now that you've got the basics, it's time to start stocking your shop with supplies. In addition to tools and equipment, you'll also need to purchase parts and supplies for your business. Here are a few of the most important things you'll need:
Tires- you'll need a variety of sizes and types of tires to service your customers' vehicles.
Oil- this is one of the most basic—and necessary—supplies for any repair shop.
Filters- oil, air, and cabin filters are all essential for keeping cars running smoothly.
Batteries- you'll need to have a supply of batteries for customers needing replacements.
Light bulbs- whether customers need headlight or taillight bulbs, you should be prepared to meet their needs.
These are just a few essential supplies you'll need for your business. Of course, you'll also need to keep various other items on your hands, such as wiper blades, antifreeze, and windshield washer fluid. The best way to determine what you need is to talk to other repair shop owners and ask them what they keep in stock.
The bottom line
Any business can be a lot of work, but starting an auto repair shop can be incredibly challenging. There are a lot of moving parts—literally and figuratively—that you'll need to keep track of. But if you're prepared and you have a team of qualified employees, you can build a successful business that will serve your customers for years to come.
For more valuable information visit this website.